12 Almuerzo Anual de la Herencia Hispana
14 de octubre de 2022
12th Annual Hispanic Heritage Luncheon: Celebrating Hispanic Achievements & Contributions
Madison, WI – September 28, 2022 – In observance of the National Hispanic Heritage Month, WLMV – La Movida 1480AM/94.5FM and Mid-West Family Madison are pleased to announce the 12th Annual Hispanic Heritage Luncheon Celebration.
DATE TIME PLACE
Friday, 11:00 AM – 1:00 PM Monona Terrace
October 14, 2022 1 John Nolen Drive
Madison, WI 53703
Please RSVP below by Wednesday, October 5, 2022.  First come – first served; space is limited.
https://www.eventbrite.com/e/hispanic-heritage-luncheon-2022-tickets-422172668817
This year's Keynote Speaker is Juan Jose Lopez, Co-Founder of The Latino Economic Development Foundation (WLEDF), Co-Founder of The Latino Chamber of Commerce and Owner of López Consulting Services, LLC, Leaders and representatives of local Latino and non-Latino institutions are expected to attend including special guests, City of Madison Mayor Satya Rhodes-Conway, Mayor Aaron Richardson of Fitchburg, Emb. Claudia Franco Hijuelos, Mexico Consulate of Milwaukee, and Julia Arata-Fratta, Alder of the city of Fitchburg Common Council who will give the Proclamation for the event and Special Remarks from Dane County Executive Joe Parisi.
The following leaders and entities will be recognized during the luncheon for their contributions in the Greater Madison Area. WLMV- La Movida 1480AM/94.5FM and Mid-West Family Madison are proud to highlight their achievements:
Page 2
Community Institution of the Year: Consulado de México en Milwaukee
Emb. Claudia Franco Hijuelos, Cónsul Titular
Community Leader of the Year: Mario Garcia Sierra
Energy Equity and Innovation Manager
Madison Gas and Electric
Hispanic Achievement of the Year: Norma A. Gallegos Valles
Latino Professional Association, President
Centro Hispano Workforce &
Career Pathways Manager
The Amigo Award: Joe Parisi
Dane County Executive
Hispanic Entrepreneur of the Year: Ode and Wensy Meléndez
Owners, Amigo Construction
Believe and Succeed Award: Jorge Antezana
Vice President & COO
WI Latino Chamber of Commerce
Making a Difference Award: Roots4Change, Co-Op
WLMV – La Movida 1480AM/94.5FM is broadcasting special programming during Hispanic Heritage Month (September 15 through October 15), with local Latino personalities featured.  
Each year, the United States of America honors the contributions Latinos have made to the nation with a Hispanic Heritage Month celebration that runs from September 15 through October 15. This annual celebration was first established by the US Congress on September 17, 1968, with a weeklong event.  In 1988, President Ronald Reagan expanded this celebration to a month.
Join us in celebration of the National Hispanic Heritage month!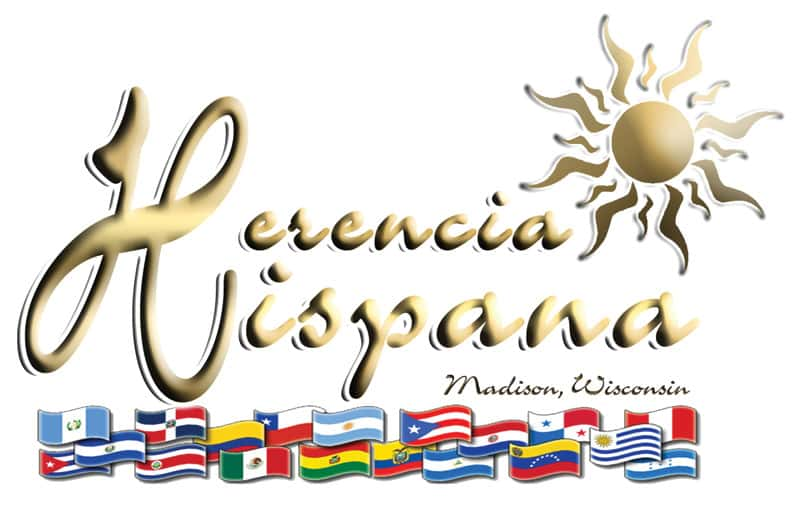 M
Herencia Hispana

Monona Terrace Community and Convention Center
1 John Nolen Drive
Madison, WI 53703
(608) 261-4000

M